Not all roof leak, or roof damage, claims are handled the same and proving hail and wind damage is not easy to prove. In the property insurance claim business, many of the insured perils result in roof damage. This includes windstorms (hurricanes and tornadoes included) hail, fire, explosions, sinkholes, collapse, and many more.
A failure in a roof system can lead to a total loss of the interior building and it's contents.
Each roof damage case has it's unique set of factual circumstances that must be considered by a professional public adjuster for your claim to be processed, which include:
The age and condition of the roof
The type of roof system involved (asphalt shingle, built-up flat roof, ceramic roof tile, metal roof tile, sheet metal, etc.)
Current building codes
Evidence of the insured peril that caused the damage
Do not assume that you do not have a roof leak claim. We see this happen all of the time. Many of our clients assume that their roof leak originated from an aged roof and don't realize that they are covered for damage that affects structural parts of the home.
Before assuming you do not have a roof leak claim, contact us so we can do a thorough inspection and properly determine if your roof leak was caused by storm, lightning, or wind events and if you are covered under your current policy.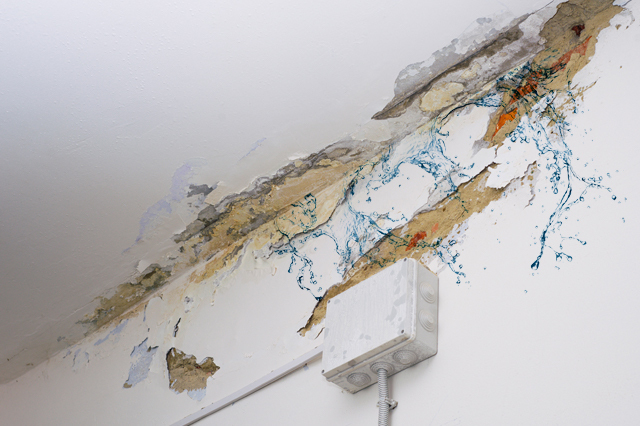 In the event of roof damage, and with the property owner's permission, roof cutouts may be excised and taken in order to analyze the core samples. Most insurance polices are written in a way to exclude maintenance issues and pre-existing conditions of your roof.
This is where we come in. Our team can effectively separate the old damage from the new damage and make sure your roof damage claim is settled in your favor.
Two things to know:
If your roof leak or roof damage was caused by hail and wind, it's handled differently than hurricane claims when it occurs in the absence of a named storm.
If your roof leak or roof damage was cause by hail and wind occurring outside of a named storm, are typically covered under your standard insurance policy a majority of the time.
Let a Policyholder Advocacy Group public adjuster make a preliminary evaluation of your roof leak damage loss; allowing us to better guide, assist, and advise you throughout the successful resolution of your claim against your insurance company.